Over 25 years of quality education for English-speaking children
Over 25 years of quality education for English-speaking children
Over 25 years of quality education for English-speaking children
2023/24 Back to school
We look forward to seeing you all back at school on Wednesday the 6th os September 2023.
Enjoy your summer break !
2024 Enrolment
Open Doors has available places in pre-primary (Maternelle 2 & 3/Moyenne section & Grande Section), and only a few in Primary Classes, for entry to our school in September 2023.
For September 2024, the Testing date has been scheduled on wednesday the 22nd of May 2024.
If you would like your child to test, or for any further details, please complete the application form to be found in the Admission section and/or contact admin@opendoors.fr
Maternelle Enrolment - Early preparation for success
The journey through Open Doors starts as soon as Maternelle 2 (Moyenne Section, age 4) with the learning of sounds and early stages of reading and writing. Our dedicated teachers have years of experience in adapting these methods to each individual child so they reach the best of their abilities and are well prepared for the subsequent stages of the Open Doors curriculum through Primary.
It is essential to stress how important it is that children acquire these fundamentals so they are tooled for futur success.
We still have available spaces left in pre-primary (Maternelle 2 & 3/Moyenne section & Grande Section), and only a few in Primary Classes, for entry to our school in September 2023.
Testing will be held on Wednesday the 17th of May 2023.
For further details, please complete the application form found in the Admission section.
In case you missed it, our Autumn 2022 newsletter is available here: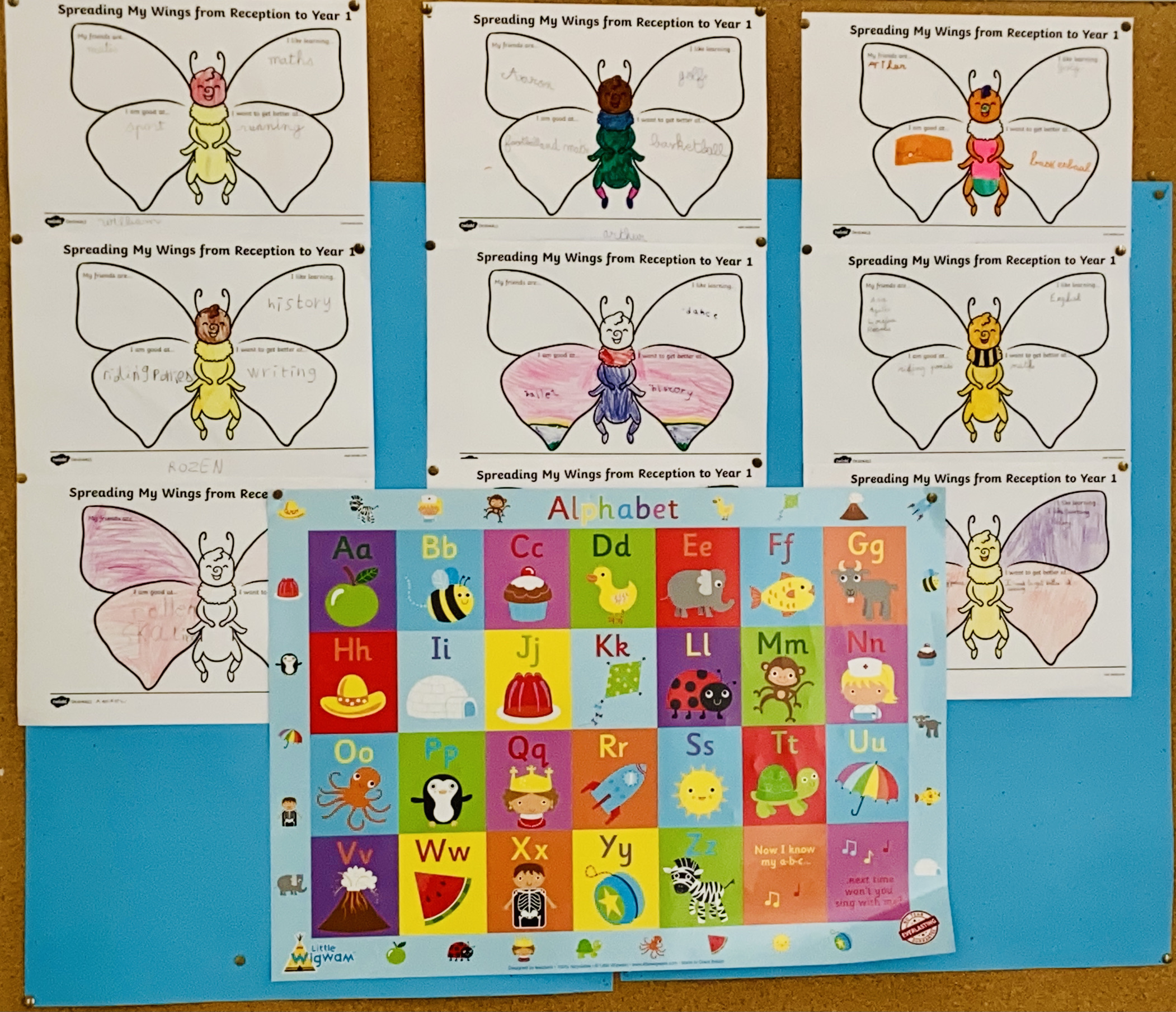 Class 1's work
Caterpillars grow into Butterflies !
Coronavirus epidemic
Even though the Covid teaching plan worked exceptionally well, we are so pleased to be able to open our classes again.
Distancing and sanitary obligations will be enforced with the upmost attention in order to keep everyone as safe as possible, within the school.
Maternelle's Art
Beautiful work spelling with letters in Mat 3 !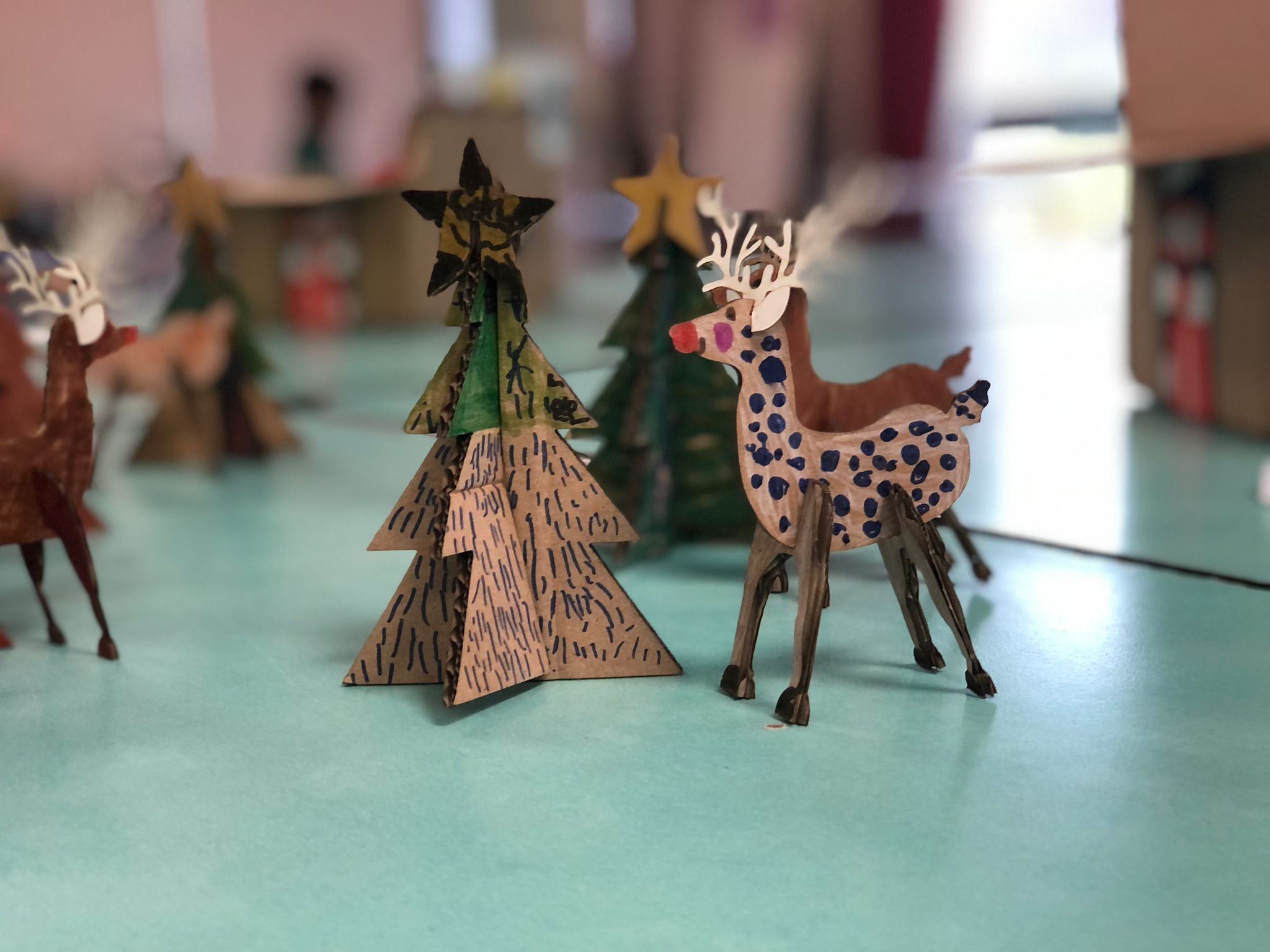 Xmas Artwork
We wish you a very merry Christmas !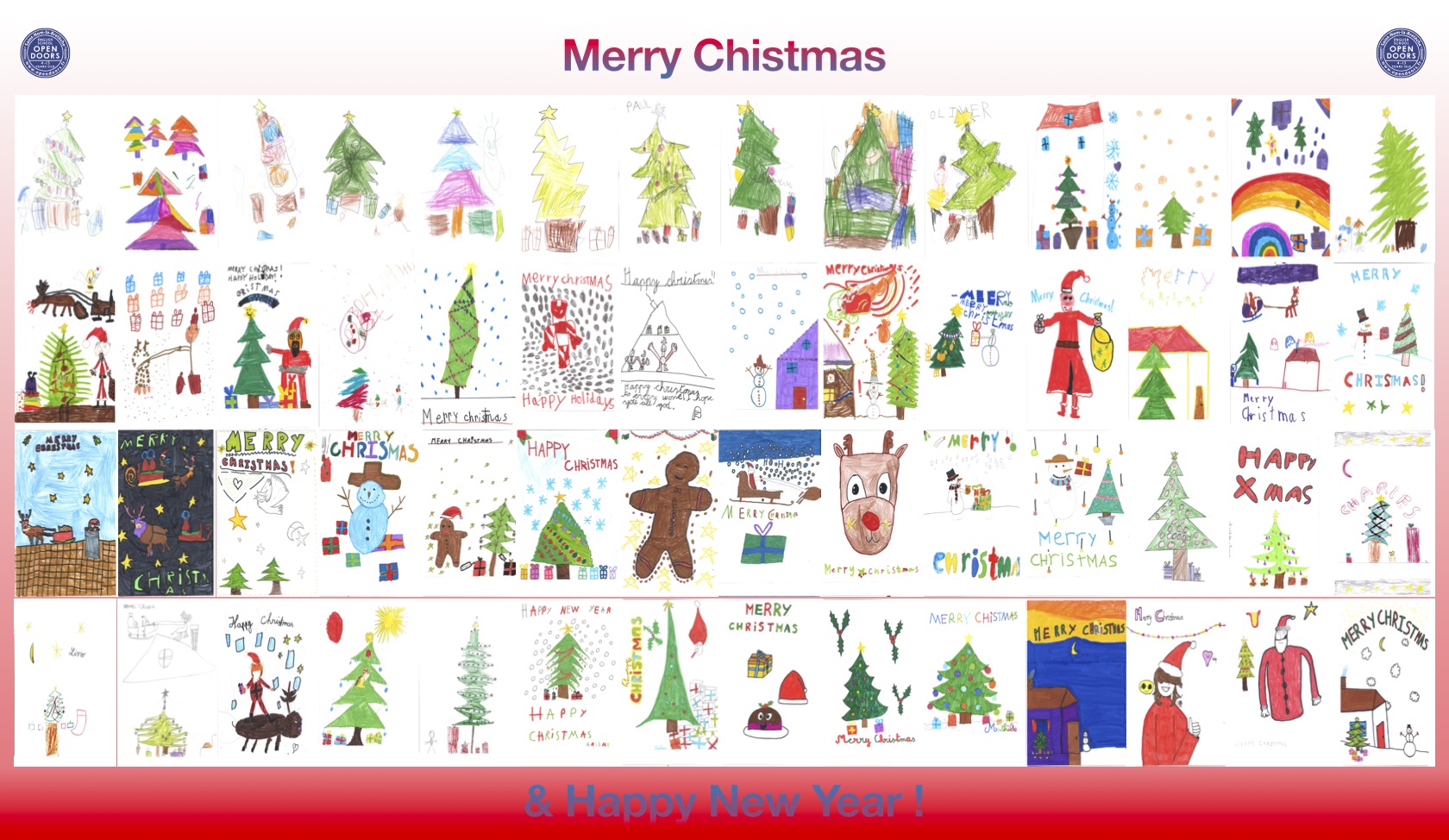 Xmas Artwork
We wish you a very merry Christmas !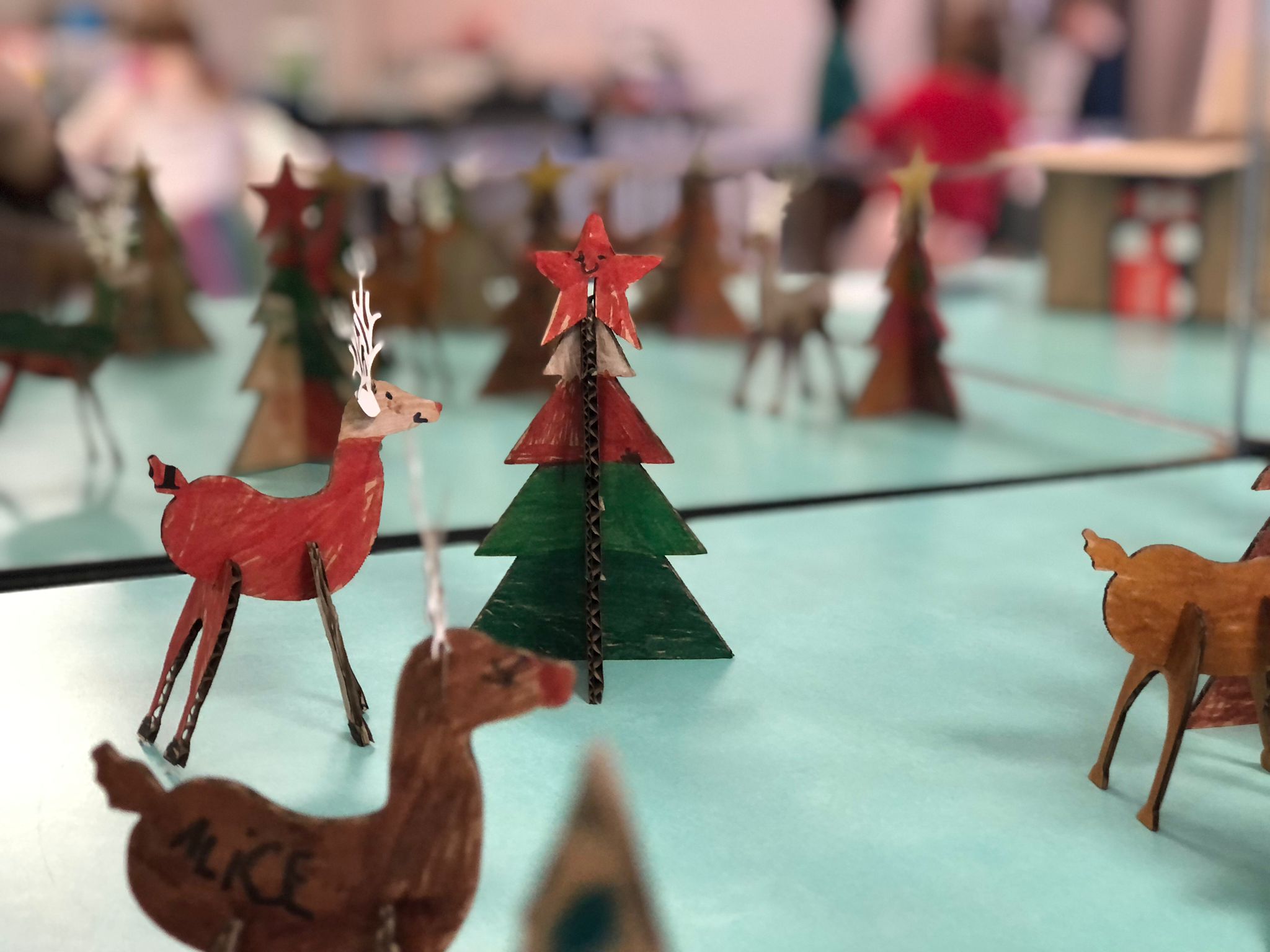 Xmas Artwork
We wish you a very merry Christmas !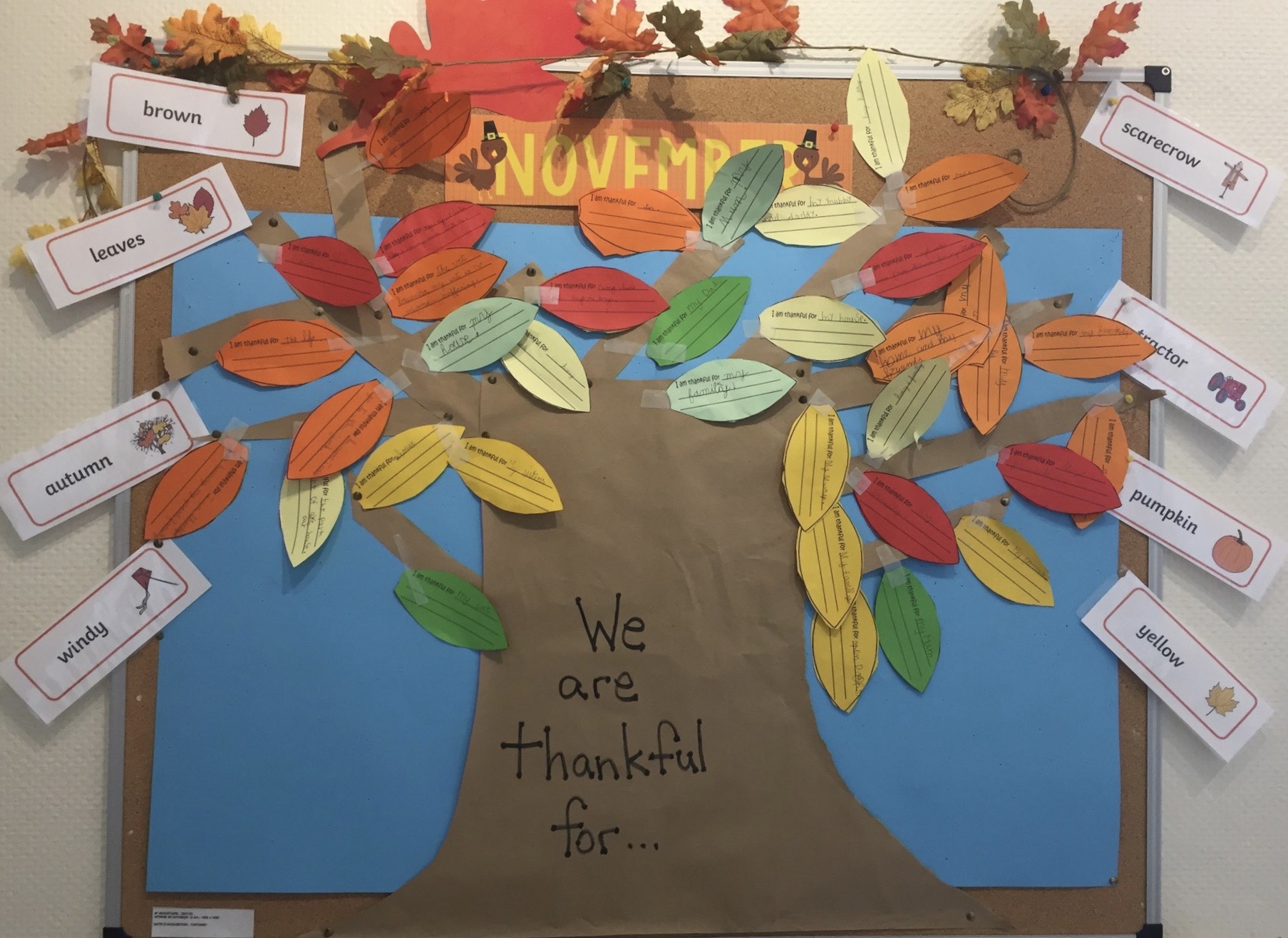 The Fall Thankful Tree
We are thankful for the creative minds who designed this tree !
WELCOME TO OUR
EDUCATION WORLD
Open Doors is a small, friendly, family-orientated school community, where English-speaking children are taught English by experienced teachers whose classes adhere closely to the British curriculum.
Native-speaker literacy and writing skills are developed using a wide range of teaching methods and materials. We are located in Saint Nom la Bretèche, a small town in les Yvelines located about 30km to the west of Paris in the green and leafy suburbs between Versailles and Saint-Germain-en-Laye.
Open Doors has been excelling at providing quality teaching in English for English-speaking children since 1986, holding Wednesday classes in a bilingual environment.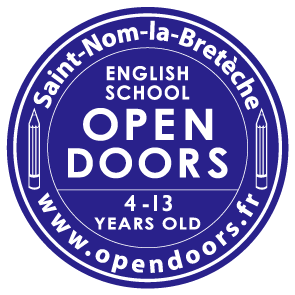 Open Doors is a lot of hard work but also a lot of  fun. My daughter spent 5 years at the school and has now moved on to an English bilingual program at secondary level.
As a parent, I was able to get involved and help with different activities the school proposed. I have met great people and my daughter has also made many friends with whom she is still in touch.
Sandria
Open Doors offers the right balance between learning and having fun in English. The school also runs one of the best holiday camps for English-speaking children in the area.
My children look forward to going every week, no doubt because the teachers are so committed to finding new and creative ways to help children learn.
Juliette
Open Doors is a great place for children to learn English in a very positive attitude, contributing to reinforce their confidence in their written and oral skills.
Attending Open School is demanding but in a fun way. My children have very much enjoyed the experience thanks to Open Doors' highly-skilled teachers.
Nathalie
My children love the variety of learning activities Open Doors offers.
Whether it's painting, story-writing, story-telling, read-a-thons or outdoor activities, these are always well crafted to meet the learning needs of students.
The teaching is really great and children have lots of fun. A big thank you to the teachers who put so much passion into what they do.
Sophie
Just to let you know that A. and G. are very happy of the Summer Camp. They loved all the activities.
It was exactly what we were looking for: Practicing English in a warm environment and having fun !
Muriel
Open Doors
5bis rue Guitel
78860 St Nom la Breteche
Tel: +33 (0)6 60 37 67 54
e-mail: admin@opendoors.fr